Katarina Kralova
International Mountain Leader
Mountain Bike Instructor
*Certified in France
Katarina is a former city girl from Slovakia, and has been living in the French Alps since 2006.
Katarina studied Natural Sciences at University and prior to the Mountains held various positions within International Marketing Management.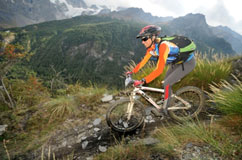 She has been a member of the Slovak National Orienteering team and decribes herself as a "multilingual mountaineer with a weakness for the ocean, good food and wine".
She loves nothing better than to share her passion for the mountains with other like minded people.
Please feel free to contact Katarina for all your hiking, snow shoeing and mountain biking excursions.
Reference
Press: Guardian UK National Newspaper article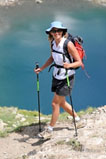 Contacts
Mobile: +33 (0)6 33 55 84 86
E-mail: katarina.kralova@gmail.com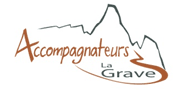 Member of La Grave's Guides Office


News / Blog
October 24, 2023 at 03:53:45 PM
HIVER / WINTER 2024
cet hiver en montagne...winter in the alps...More


May 13, 2022 at 02:04:08 PM
Cooking Courses in La Grave
Ever dreamed of making your own bread, the best Indian or Thai curry,or delicious home made ravioli........More


Auberge Edelweiss
Cosy Bar
Great Food
Panoramic Terrace
Eclectic Winelist
Sauna
Ski Workshop
Bike Facilities
Free WiFi
Not bad skiing
Pretty good cycling